I can almost never find a pair of jeans that fit my height, eh. I seen this tutorial online before but wanted to make my own. If your framiliar with a sewing machine it is so easy.
So heres the jeans before..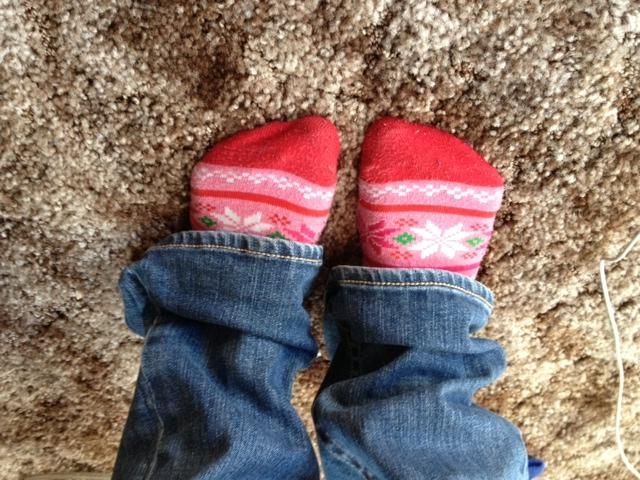 Next your gunna want to fold them upwards as if your cuffing the bottoms. Then pin all the way around the leg.
after measuring the length you want off and folding and pinning your gunna want to start sewing around the pant leg, make sure you dont sew the two pant legs together though. sew along the hem line as closely as possible.
After sewing around all sides it should look like this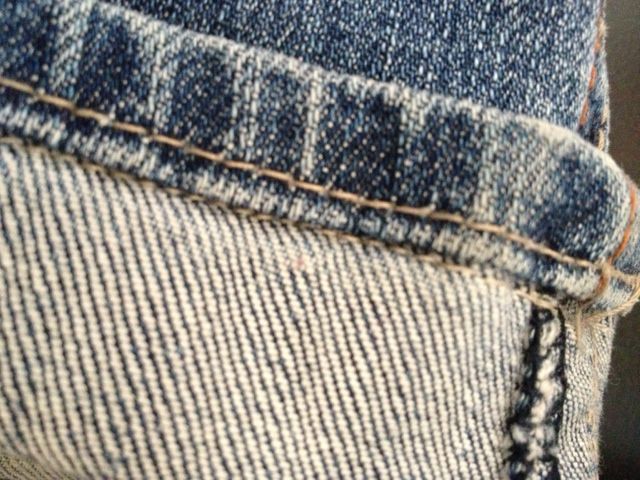 See the top brown colored stitch is the original and mine is the smaller brown one on the bottom. Next you can cut the excess if you want I did because It felt kind of bulky on the bottoms with the excess jean material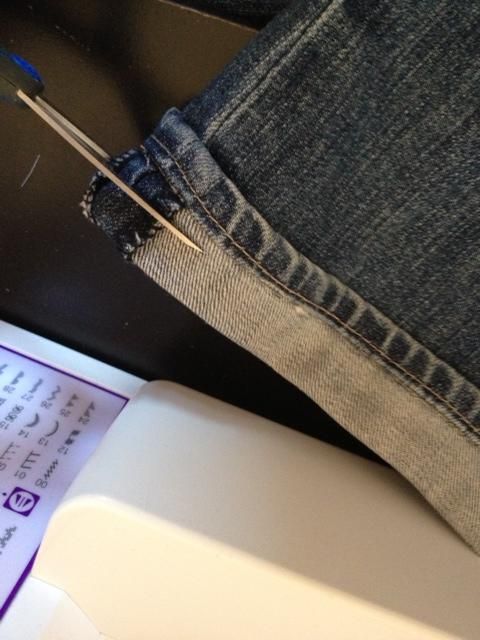 Taaaa daaaaa! Yay for being short.
Oh and excuse my lovely christmas socks. Grandmas always give the best gifts.